KEYWEST reach Number 01 with 'All My Mistakes'
Posted April 15, 2015 by markdowning in
Blog
KEYWEST reach Number 01 with 'All My Mistakes', passing by Ed Sheeran and James Bay, leaving the two to fill the Number 02 and Number 03 slot on the iTunes Charts.
The All My Mistake EP was released on April 09th, 2015 and has in its short week on the market taken the musical charts by storm, satisfying and exceeding their fans', as well as their critics' expectations, which in return put a relieved and very happy smile on Andy's, Glover's, Harry's, Sam's and James' face!
The five piece Dublin Indie Rock/Pop Group have been regulars on Grafton Street – Dublin's most popular shopping street – and have long become the sound of the city, giving the public a chance to dance and shop, rather than to shop until you drop.
Now with their busy summer festival schedule imminently approaching, you will get a lot more chances to see the band perform LIVE all over Ireland and also abroad.. We shall keep you in the loop on their movements!
If you have yet to get your own copy of Keywest's latest EP ALL MY MISTAKES, get it here: https://itunes.apple.com/ie/album/all-my-mistakes-ep/id976242895
…with Andy Kavanagh's distinctive vocals sure to give your ears a treat!
For bookings please do get in touch with Mark Downing on mark@amamusicagency.ie
For all info, you know to head over to Facebook:
–Keywest: https://www.facebook.com/Keywestonline
–AMA Music Agency: https://www.facebook.com/amamusicagency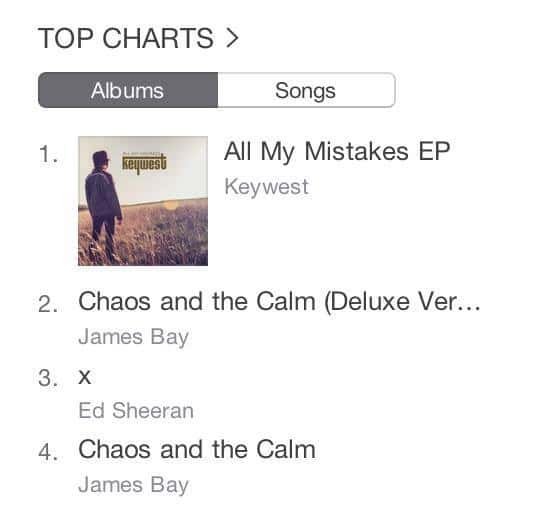 Share and Enjoy